Dental Resources
For More Information…
Call 907.743.6621
Text 907.931.0058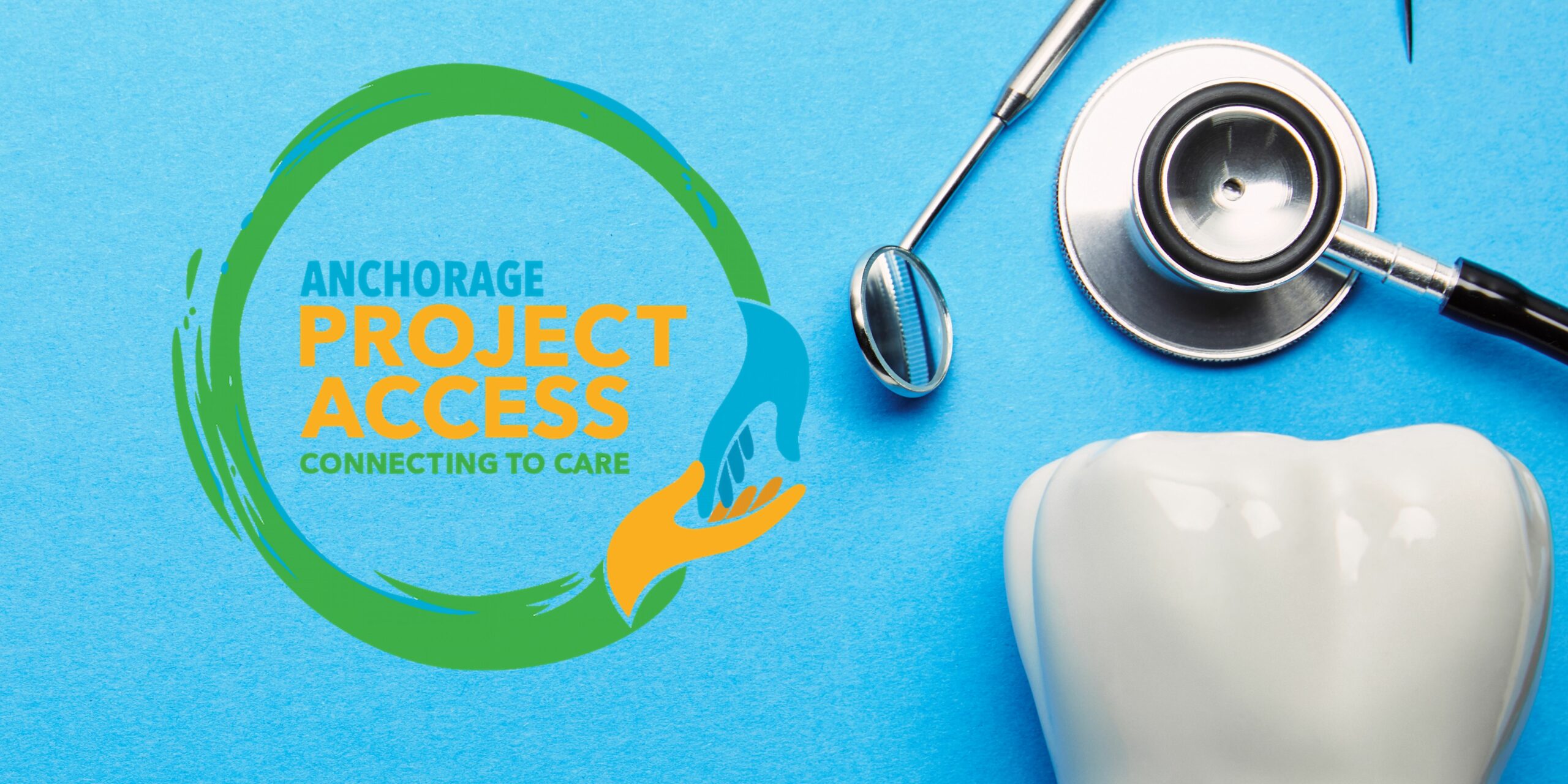 According to the National Institute of Health "Oral health is an essential component of health throughout life. Poor oral health and untreated oral diseases can have a significant impact on the quality of life. They can affect the most basic human needs, including the ability to eat and drink, swallow, maintain proper nutrition, smile, and communicate."
The Dental Program at Anchorage Project Access coordinates donated dental care for patients who have limited income and resources and do not have any dental insurance.
If you have any of these types of insurance, or other forms of insurance with dental benefits, you will not be eligible for our donated care: Medicaid, Denali Kid Care, Veteran's dental benefits, military benefits (Tricare), Alaska Native benefits, Indian Health Services, employer-based insurance, and insurance from the Affordable Care Act Marketplace.
Patients are also required to perform volunteer service hours before they receive care in our Pay-It-Forward model. APA will help coordinate this if needed.
APA services begin when our office receives a self-referral phone call or a Referral Form from your healthcare or dental provider. Once a referral is received and reviewed, you will be required to submit an Enrollment Application with required supporting documentation such as pay stubs, bank statements, tax returns, etc. if applicable. APA can help you navigate this process as well.
Once you have met our eligibility qualifications, you will be enrolled in Anchorage Project Access. Specialty care is for six months and the Dental Health Coordinator will coordinate your care with the appropriate provider. Enrollment may be extended if your dental treatment plan has not been completed and you still meet income requirements.
GROSS HOUSEHOLD INCOME OF LESS THAN 300% OF THE FEDERAL POVERTY LEVEL
Income amounts for 2021:
Family of 1 = $48, 270 annually
Family of 2 = $65,310 annually
Family of 3 = $82,350 annually
Family of 4 = $99,390 annually
Family of 5 = $116,430 annually
Family of 6 = $133,470 annually