THANK YOU FOR MAKING REVOLUTIONS A SUCCESS!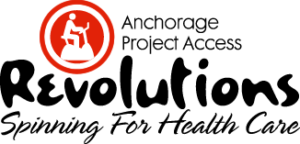 THANK YOU TO OUR 2020 REVOLUTIONS SPONSORS
---
Low Income & Uninsured?
If you're low-income and uninsured you've come to the right place. Over 115,000 Alaskans – nearly one in five of us – do not have health insurance. There's another reason not to feel alone: ANCHORAGE PROJECT ACCESS.  We do our best to help you with your medical and dental needs, we can also assist you with Medicaid and ACA insurance enrollment as well as other resources you may qualify for. When you or your family need help our door is always open.
Our offices are located in the Laurel Park Medical Office Building 
2401 E. 42nd Avenue,  Suite 104
Anchorage, AK  99508
Phone: (907) 743-6600  Fax: (907) 646-0542
Eligibility requirements are simple and straightforward. High-quality health care is provided by over 623 caring volunteer physicians and providers including hospitals, imaging centers, therapists, ancillary and other support services. This website is designed to provide the information – and the help – you need to find quality health care you or a loved one need but cannot afford. At Anchorage Project Access we are here for one simple reason: Connecting people to care.
Previews of Anchorage Project Access at work
---