Ward Hinger
Board Member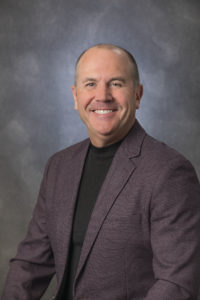 Ward Hinger (MBA) is a healthcare administrator with over 20 years of experience, from hands-on administration overseeing various sized healthcare operations to working at the highest levels of strategy and policy development. He currently serves as the CEO for Imaging Associates and the Chief Administrative Officer for Alaska Radiology Associates.
Ward began his healthcare administrator career in April 1995 by overseeing the operations of Reese AirForce Base Hospital in West Texas. His tenure in the Air Force Medical Service (AFMS) allowed him opportunities to develop and execute the programs, policies and processes to enhance the health of Air Force members and build healthy communities. He led the AFMS in rolling out an accountable and interventional program – Population Health Management – which moved the DoD from an episodic healthcare platform to one based on preventive care. He was also instrumental in working with Alaska's Congressional Delegation, healthcare systems, and physicians throughout the state to build the DoD's first TRICARE network in the Last Frontier. That network included the entire continuum of care ensuring that over 85,000 TRICARE beneficiaries had timely access to quality healthcare. 
Ward retired from the AFMS in 2006 after a successful and distinguished career. Since then, he has served various healthcare organizations and independent physician groups in the NW demonstrating significant success in driving quality, containing costs and opening access to innovative services while exceeding customer expectations. He has also been intricately involved in assisting partner healthcare systems in developing, refining and expanding their product lines to better meet the needs of the communities they serve. A brief interruption in his for profit healthcare service took place in 2009 when Governor Parnell asked for his assistance in establishing strategy and developing relationships between the State of Alaska's Executive and Legislative branches. He also served as liaison between the Governor of Alaska and Commissioners associated with the Departments of Health and Social Services, Military and Veterans Affairs, Corrections and Public Safety.
Ward feels blessed to have spent nineteen years in Alaska which he considers the most beautiful place on earth. He has been married to his high school sweetheart Cristin for over 30 years and together they enjoy many outdoor activities including hiking, fishing, biking and snow skiing. They also enjoy gourmet cooking and love to gather with friends and family over great food and fellowship.