Michael Bernstein MD
Board Member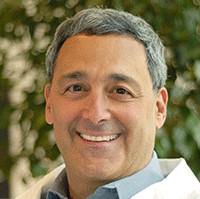 As chief medical officer, Michael Bernstein, M.D., is responsible for working to achieve superior patient outcomes at Providence facilities across Alaska, including supervision of hospital safety and partnership with community physicians.
Dr. Bernstein comes to Alaska from Providence St. Joseph Health in Los Angeles, where he served most recently as chief medical officer of Providence Medical Foundations and president of Providence Specialty Medical Group. During his time in Los Angeles, Dr. Bernstein worked with more than 650 employed physicians across three medical foundations and 900 affiliated physicians in Los Angeles County. He has served as a chief medical officer in the Providence system since 2008 and has contributed to organization efforts focused on clinical quality, performance improvement, patient safety, digital innovation, population health and provider engagement, among other issues.
He earned a Bachelor of Arts degree in East Asian Studies from Harvard University in Cambridge, Mass., and completed his doctorate in medicine at Case Western Reserve University School of Medicine in Cleveland. He completed his medical residency at the University of Washington in Seattle and clinical fellowships in pulmonary and critical care medicine at the University of California, San Francisco.