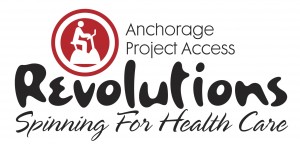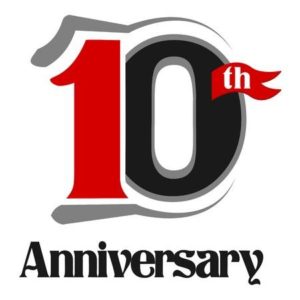 Saturday, February 9, 11:00-4:00 at the Anchorage 5th Avenue Mall
Thank you for participating in the 10th Annual Revolutions: Spinning for Health Care fundraiser for Anchorage Project Access.  You are part of our mission to assist individuals in need to access donated medical and dental care and reduce the use of emergency departments for primary care.  Thank you!!
Each spin cycle rider is asked to gather up to $250 or more in pledges to ride for one hour between 11:00 – 4:00.  Once you've registered, you will be contacted to sign up for your preferred time. You can gather friends, coworkers or family members and ride as a team.  Each member of the team is asked to gather $250 in pledges. Choose a fun team name!  The individual rider who raises the highest total in donations wins the grand prize of a cross-country ski package from AMH and a private lesson with Olympian Holly Brooks!
Step one is to register today!
Register Online OR
Print the Registration and Waiver Form,  complete and mail or fax to:
Anchorage Project Access
2401 E 42nd Avenue, Suite 104
Anchorage, AK 99508
Fax: (907) 646-0542
You can also ride with a team of friends!   The entire team will be spinning at the same time on individual bikes.  Every rider gets a fun bag of goodies and is eligible for hourly door prizes!  
Resources for your success:
Designated Rider Online Donation:  Direct your friends, family, and co-workers to AnchorageProjectAccess.org, Official Team and Rider List where they can make a designated donation on your behalf via PayPal.
Rider Support Letter: You can print the Rider Support Letter and mail or email to friends, family, and co-workers asking for their financial support.
Donation Materials: As you secure support, make sure to record each donor's name and contact information on the Donation Form  as this allows us to mail them a letter thanking them for their tax-deductible contribution. All donations are due on or before  February 2, 2019.
Your goal is to raise at least $250. The rider that raises the most in funds will win a custom cross-country ski package donated by AMH, along with a private lesson from Olympian Holly Brooks.  
We hope you have fun every step of the way. If you need more information, please contact your team captain or Anchorage Project Access.