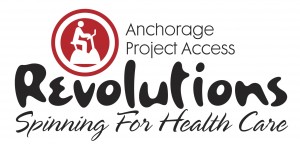 11th Annual Fundraiser | February 8, 2020 | Anchorage 5th Avenue Mall
10 AM to 3 PM
Join us for the 11th year of our high energy, annual fundraiser- Revolutions Spinning for Health Care stationary spin cycle event at the Anchorage 5th Ave Mall!! You can sponsor the event or a team, ride as an individual, be part of a team, or just cheer us on – the choice is yours!
This FUNdraiser consists of sponsors, teams, and individuals that come together to SPIN FOR HEALTH CARE! We start spinning at 10 AM and invite teams to spin every hour on the hour from 10 AM to 3 PM. You can sponsor, ride, gather a team to ride or be a sponsor and support others to ride. *There is no requirement to ride in the event. You and your team can wear your business' logo wear.  As a sponsor, you can request a specific time for your team to ride and we promote your business with social media, TV spots, websites, and all promotional materials.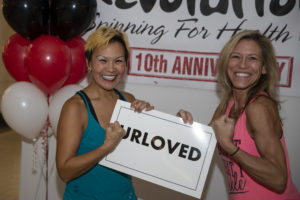 Will you join us for the 2020 Revolutions? Will you assist in creating a stronger, healthier Anchorage Community?
Want to put together a team? Have a team and need the waiver form? We are excited to have you. You can also call or email us for more information.