Affordable Care Act Health Insurance
Open Enrollment November 1 – January 15, 2022
Affordable Care Act (ACA) The comprehensive health care reform law was enacted in March 2010 (sometimes known as ACA or Obamacare). The law has three primary goals:
Make affordable health insurance to more people. The law provides consumers with subsidies (premium tax credits) that lower costs for households with incomes between 100% and 400% of the federal poverty level.
Expand the Medicaid program to cover all adults with income below 138% of the federal poverty level. Alaska is one of the states that expanded its Medicaid programs.
Support innovative medical care delivery methods designed to lower the costs of health care generally.
For more information about the ACA or to apply online visit https://www.healthcare.gov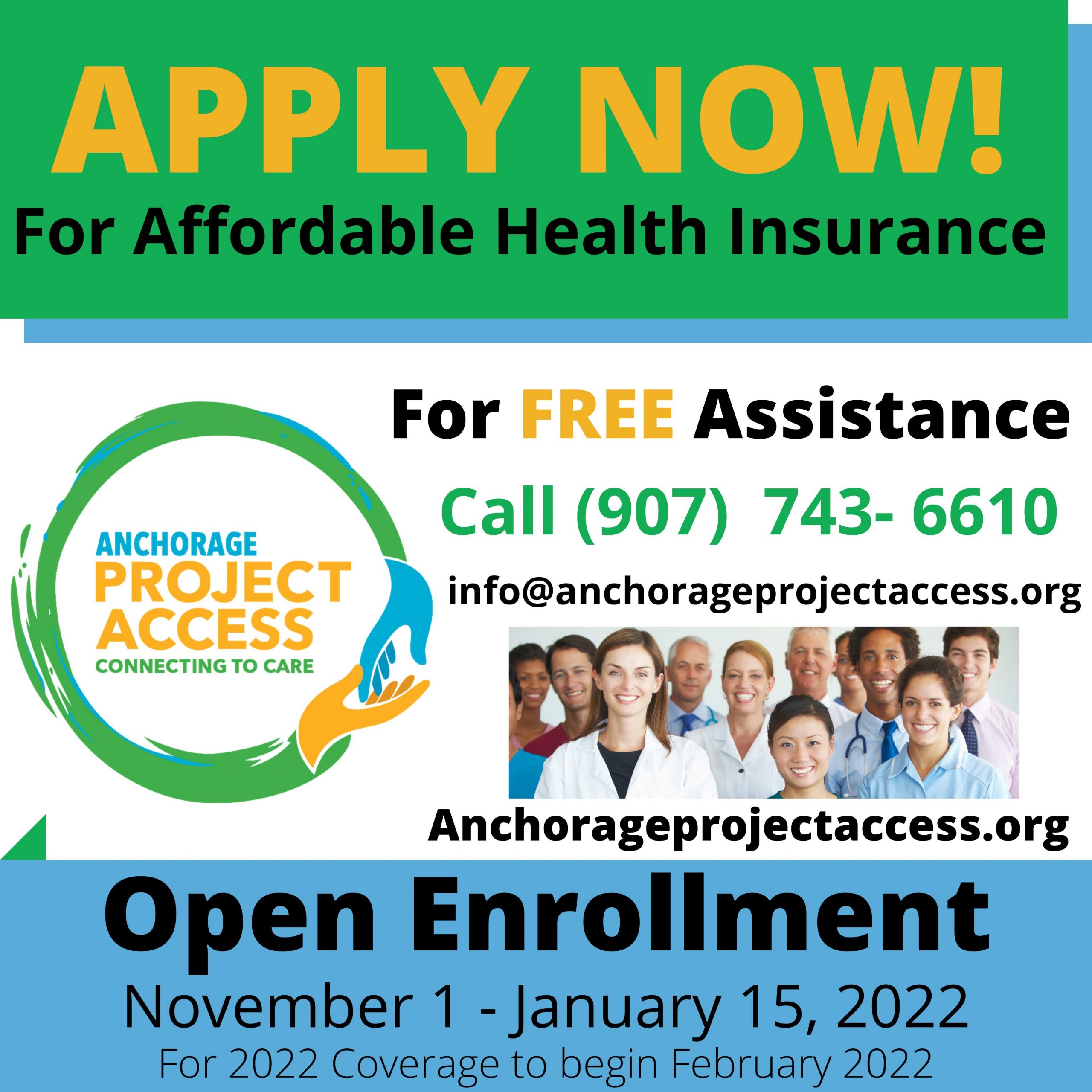 Need help with your application for the Affordable Care Act Health Insurance?
A Certified Application Counselor at Anchorage Project Access can assist with your enrollment in the Affordable Care Act Insurance Marketplace. Call Crystal at 743-6610.
OR
Anchorage Neighborhood Health Center
4951 Business Park Blvd., Anchorage, AK
Phone: 743-7220
OR
Call 2-1-1 or 1-800-478-2221
Alaska 2-1-1 is a resource for connecting to a wide variety of vital resources in the community and can provide navigator information.
OR
Alaska Primary Care Association
(907) 929-2722
I know that you will always help me with whatever problems come up with this insurance. You make the process so simple, and it is easier to use the insurance knowing that someone can answer my questions. Thank you.

Patient M.L.