2020 Revolutions Sponsors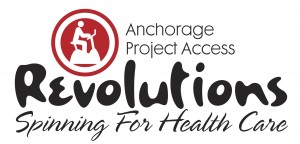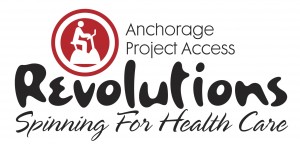 11th Annual Fundraiser • February 8, 2020 • Anchorage 5th Avenue Mall • 10 AM to 3 PM
 REVOLUTIONS Event Sponsors
---
Premier Sponsor                                                                           __________$10,000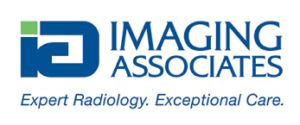 Imaging Associates is managed by Alaska Radiology Associates, the largest independent group of radiologists in Alaska and the only group to provide full subspecialty reports often in under one hour! This means your study will be read by a fellowship-trained radiologist who specializes in musculoskeletal, neuro, breast and body, the field particular to your specific imaging need.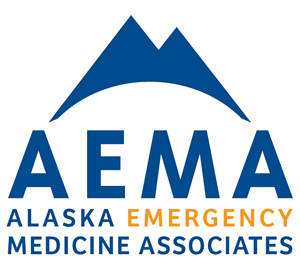 AEMA is dedicated to providing the highest quality Emergency Medical care to Alaska. All AEMA physicians are Board Certified in Emergency Medicine.
All AEMA physicians are Board Certified, many with additional sub-specialty training. Based in Anchorage, Alaska, the Alaska Emergency Medicine Associates (AEMA) is dedicated to providing high-quality emergency medicine services to both the Anchorage Community and the entire State of Alaska at the Providence Alaska Medical Center Emergency Department. AEMA is a well-established, physician-owned, democratic organization composed of over 25 Senior Partners in addition to part-time physicians.
AEMA's Mission is to provide the highest quality Emergency medical care to Alaska. AEMA is dedicated to improving the health of the people and the community we serve with a commitment to excellence in all that we do. Our goal is to offer superb care that sets community standards, exceeds patients' expectations and is provided in a caring, respectful, and accessible manner.
Champion for Project Access                                                       _________$5,000

Providence Health & Services in Alaska is a not-for-profit Catholic network of hospitals, care centers, health plans, physicians, clinics, home health care and affiliated services guided by a Mission of caring that the Sisters of Providence began in the West nearly 160 years ago.
Partner in Health                                                                            __________$2,500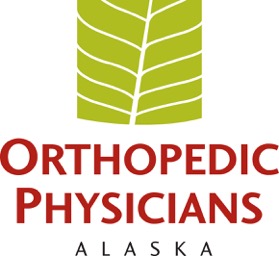 OPA is a group of orthopedic and rheumatology specialists devoted to delivering world-class orthopedic care in an environment that is friendly, accessible and cost-effective. Comprehensive services include the diagnosis and treatment — both surgical and non-surgical — of bone, muscle and joint conditions for the whole family.

We seek to enhance the performance of the health system and improve the overall health and well-being of the people we serve and their communities. We work with health care professionals and other key partners to expand access to quality health care so people get the care they need at an affordable price. We support the physician/patient relationship and empower people with the information, guidance, and tools they need to make personal health choices and decisions.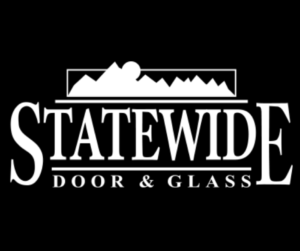 We have been in business since 1992. We are a privately owned company that has valued quality work, customer satisfaction, and our reputation over all else. This can be seen in the projects we have successfully completed for satisfied customers over the years. We have an extensive maintenance department that is unmatched in the area of commercial glass, door, and hardware repair and replacement. We keep a large and diverse stock of parts on hand so we are able to satisfy our customers in a timely fashion.
Friend of Medicine                                                                         __________$1,500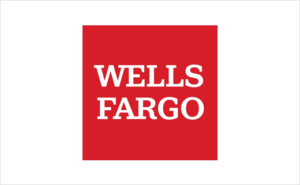 Building better every day
We are committed to being the best we can be — for each other, our customers, our communities, and our shareholders. We have the will and the drive to build a better Wells Fargo, every day.
Dr. Morris Horning, MD
Dr. Morris Horning, MD is a physical medicine & rehabilitation specialist in Anchorage, AK and has been practicing for 48 years. He graduated from U Washington in 1967 and specializes in physical medicine & rehabilitation.
Our office is a long-time established Obstetrics and Gynecology practice in Anchorage, Alaska. Dr. Owen Bell and staff are dedicated to providing complete professional, supportive and understanding care for women in all stages of life, creating a comforting experience for our patients. Dr. Bell's practice has provided an integrated approach to Obstetrics and Gynecology care for over 30 years; this enables us to offer each patient a tailored design for her well-being.

Here at Alaska Center for Pain Relief Inc., we value our patients. We acknowledge that going to a new place for the first time can be nerve-racking. We want to do everything we can to eliminate any unnecessary stressors, which is why we include the option of printing and completing your forms at home. We think of our patients as part of our extended family, and we are excited to meet you!

We Believe in Alaska
First National's commitment to safe, sound management of your money is not simply a response to a troubled economy. It is the cornerstone of our mission to:
safe keep our depositors' money,
provide all legitimate banking services to the community, consistent with our resources,
furnish our employees with competitive salaries and a pleasant work environment, and
earn a proper return for the stockholders.

Our team collectively has over 50 years of experience doing business with companies of all industries and sizes. With more than 40 experienced professionals specializing in a range of certifications across HR, employee benefits, and retirement plans, we're proud to offer a vast network of resources backed by an individual approach and personal service delivery. When you choose Wilson Albers, our team becomes your team. We are invested in your success.

The right team is more than an advantage. It's a game-changer. At Coffman  Engineers, we serve as both prime consultant and sub-consultant on projects large and small, including commercial, retail, institutional, government, industrial, and project/construction management. Incorporated in 1979, we have employees in more than 16 locations serving clients across the United States and overseas.

Northrim's founders knew that Alaska needed a different type of bank – a strong, independent, local bank with community and customer service at its heart. Through pure dedication to purpose, they worked to raise the $8 million in capital needed for the start-up, and Northrim Bank opened on December 4, 1990 – born out of the ashes of recession. Today, Northrim has matured from a small community bank with 21 employees, one branch, and $8 million in assets to an active, engaged community leader with well over 400 employees, branches from Fairbanks to Southeast Alaska, residential mortgage origination offices across the state, and over $1.5 billion in assets.

Our attorneys represent a broad spectrum of Alaska's business community. We regularly handle complex business transactions and high-profile litigation for companies active in the Alaska market. In particular, we are well known for our representation of many Alaska Native entities, including ANCSA Corporations, throughout the state.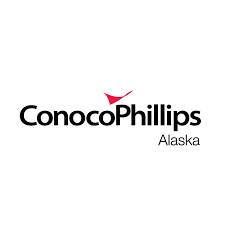 ConocoPhillips and its predecessor companies have been exploring for oil and creating economic opportunity in Alaska for more than 50 years, developing Alaska's resources responsibly while producing needed energy. We operate safely and with a keen eye toward caring for the environment. We are good neighbors throughout the state, supporting the communities we live and work in through the efforts of our employee volunteers and our financial contributions to a wide variety of organizations.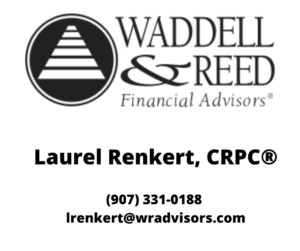 Laurel Renkert is a lifelong Alaskan that balances time at the office with outdoor adventures. From running Lost Lake to skiing at Hatcher Pass, you can often find her on a trail of some sort, enjoying nature. She and her husband Zak love to travel or just spend a quiet evening at home cooking. They spend lots of time with family and their dog Archie, a red-headed rescue. Laurel is also very involved with Anchorage South Rotary, serving on their board for the last 3 years. She is passionate about helping others, which attracted her to financial planning in the first place. She joined Waddell & Reed in 2010.
Thoughtful Giver                                                                 _____________ $500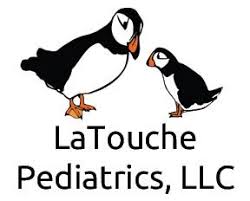 LaTouche Pediatrics, LLC ("LaTouche Pediatrics") is a private provider of pediatric and adolescent medicine that was established with the aim of providing excellent health care in a warm and professional setting.
At LaTouche Pediatrics, we strive to:
·       Provide quality pediatric care
·       Respond to our patients' expectations and offer choice
·       Be caring by being available, attentive and informative
·       Be reliable by doing what we say we will do – always

For more than 50 years Alaska Regional has been fulfilling the medical needs of Alaskans, continually improving the scope of services and skills available within the state. In 1994, Alaska Regional joined with HCA, giving Alaskans access to the advanced medical resources of one of the nation's largest healthcare providers.

At Alaska Foot & Ankle Specialists we pride ourselves on offering the professional standards and dedication expected of all Alaskans. Our staff is pleased to make your visit efficient, stress-free and comfortable.
Our doctors are board-certified in the specialty of foot and ankle surgery and credentialed with the following local institutions:
• Surgery Center of Anchorage
• Surgery Center of Wasilla
• Alaska Surgery Center
• Alaska Regional Hospital
• Providence Alaska Medical Center
• Mat-Su Regional Medical Center
Rider Sponsor                                                                               _________       $250

Alaska Sales & Service – Anchorage is actively involved in creating a stronger community. We're proud of the many partnerships we have with local charities and organizations such as The United Way of Anchorage to help our community thrive. From annual awareness campaigns in partnership with Chevrolet, Cadillac, Buick, and GMC, to local efforts around the holidays, we strive to make a difference!
Jane Dial

The skill, capabilities, and professionalism associated with larger law firms combined with the efficiency and cost-effectiveness made possible by a smaller operation. Our firm offers attorneys with top tier legal educations, training and experience, combined with a genuine commitment to personal service.
We are large enough to handle complicated transactions and cases, small enough to address simpler legal issues, and smart enough to know the difference.
In-Kind Donations
---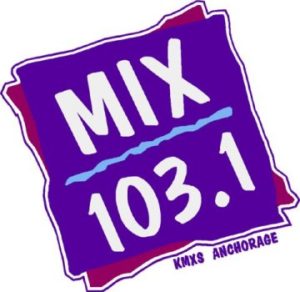 Spin Instructors (Volunteers)
---
Stacey Dayley
Mallory Landes
Shelly Wade
Dustin Morris
Janet Warner